ALL OTR TYRE REPAIRS
S pacecraft Rubber Limited are Specialists in the Repair of All OTR Tyre and offers Professional Tyre Repairs . All the SRL Tyre Repair Technicians having completed the Full Rema-Tip-Top OTR Tyre Repair Training Module.
SRL has developed more efficient Machinery and Technology for the Repair of Giant OTR Tyre which was greatly accepted by the Indian OTR Tyre Users as these allowed for more complex and larger tyre cuts and damages to be repaired successfully.
For this reason, SRL have become a World Leader in successfully repairing and bringing back into Major Mine Fleets, Tyre that have been rejected and scrapped due to extra large or complex cuts or damages as the Facilities of High Class Quality Repairing of Tubeless OTR Tyres was not previously available. As a result and in view of the current acute Global OTR Tyre Shortages, SRL has saved various Major Mining Operations millions of Dollars as a result of these Tyre repairs as opposed to New Tyre Replacement Costs.
With the cost and the difficulty to purchase new Tyre today these repairs extend the life of a Tyre that may have been rendered useless through a side wall cut, to the rest of its natural life.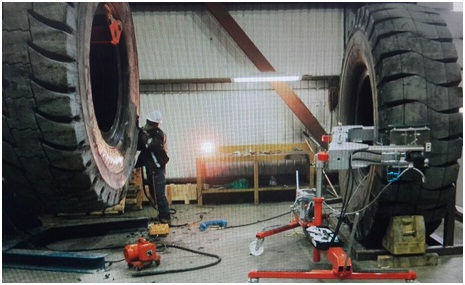 ---
ALL OTR TYRE RETREADING
S pacecraft Rubber Limited has State of the Art OTR Retreading Equipment and Facilities which are capable of Retreading OTR Tyre Sizes up to 57". we have the ability to accommodate huge amounts of Tyre from various mining sectors around India with a quick turnaround time OTR Tyre retreads help mining operations save money by allowing them to reuse tire casings.
SRL had brought/introduce New tire Retreading Technology first time in India. Due to technological advancements, Tyre Technocrats has a state of the art system for retreading OTR tyres . Tyres produced using this system are detreaded, buffed, built, and the tread designs cut on air inflated computerized modules. These modules are fully automatic and controlled by a C.N.C. computer, which can store up to 600 programs and is designed for complete interface of the buffing-building and cutting procedures. This system insures that your Tyre are retreaded to precise radius, diameter and tread depth specifications.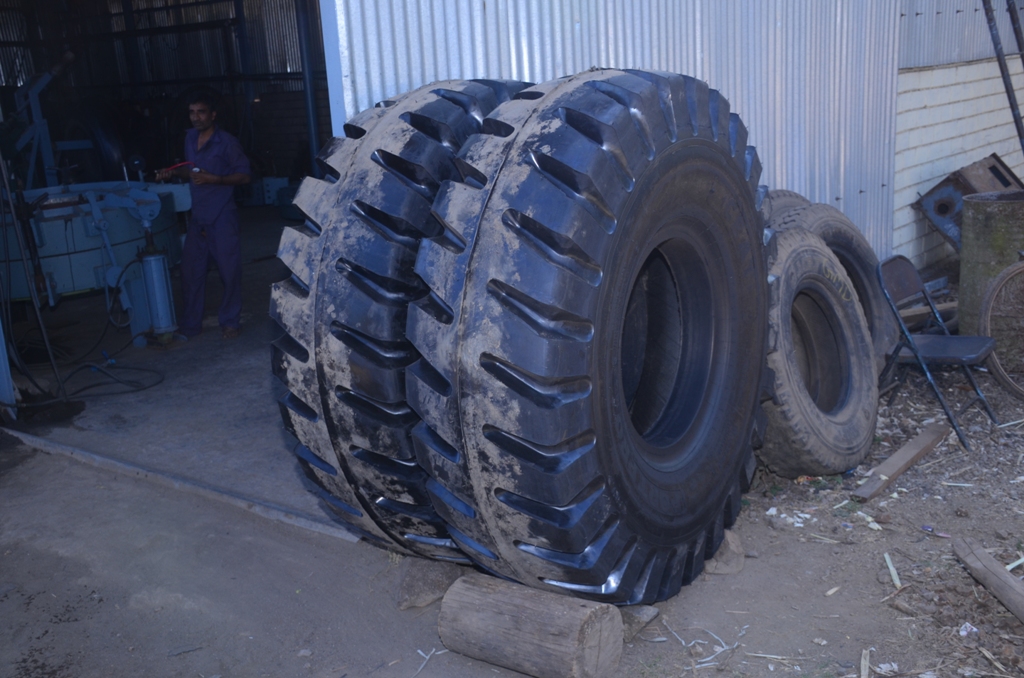 ---
ALL OTR TYRE Casing
S pacecraft Rubber Limited currently Buys and Sells All Quality Used OTR Premium Branded Casings from Major Mining Operators. These Casings are either Retreaded or Used as Spare Tyre.
This offer to buy used casings from Mining Operators assists the Mining Operator with key Environmental issues such as accumulated scrap Tyre casings which currently pose a huge problem to most mines. SRL assists with this problem to a certain extent.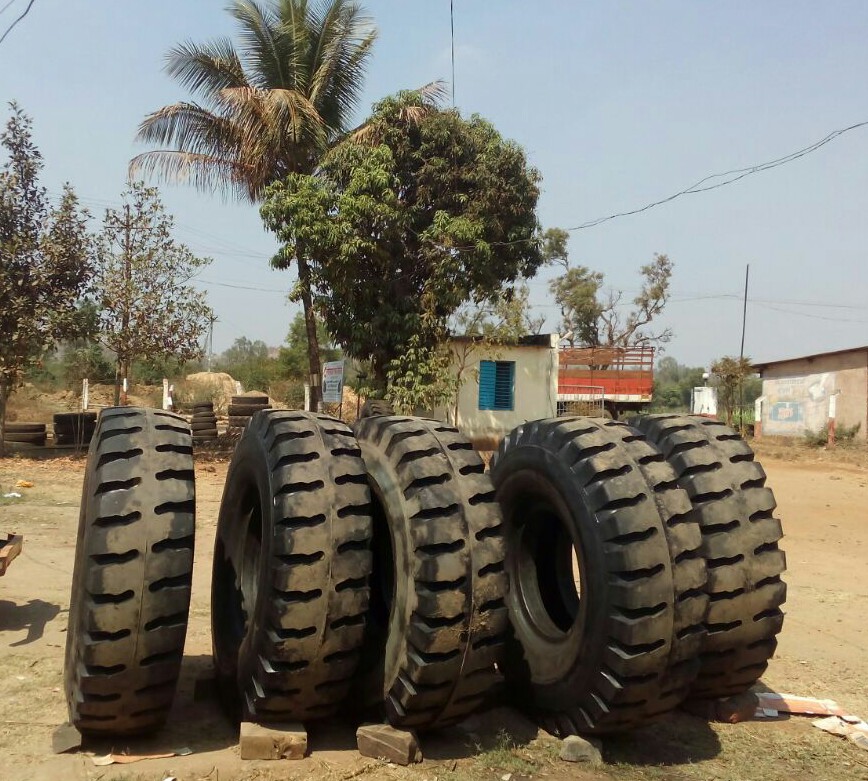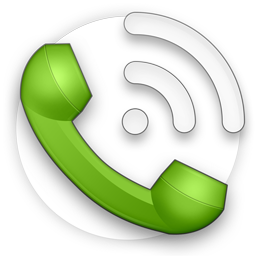 call Us
022-27792151
Got a query? want to know
more about retreading?
we'd be happy to hear from you !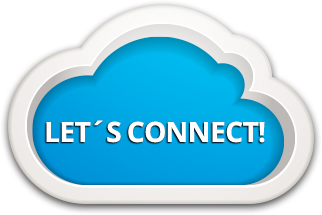 Want to hear from us!
We will share our knowledge and
give you tips on retreading tyres.